Hello,
I just bought my first Clarke Cricklite centerpiece. My question is, were they made to disassemble for shipping or storing? It appears that the base will unscrew from the brass fitting at the bottom of the glass column, and I suspect the arms will do the same. Does anyone know for sure?
Thanks,
Jno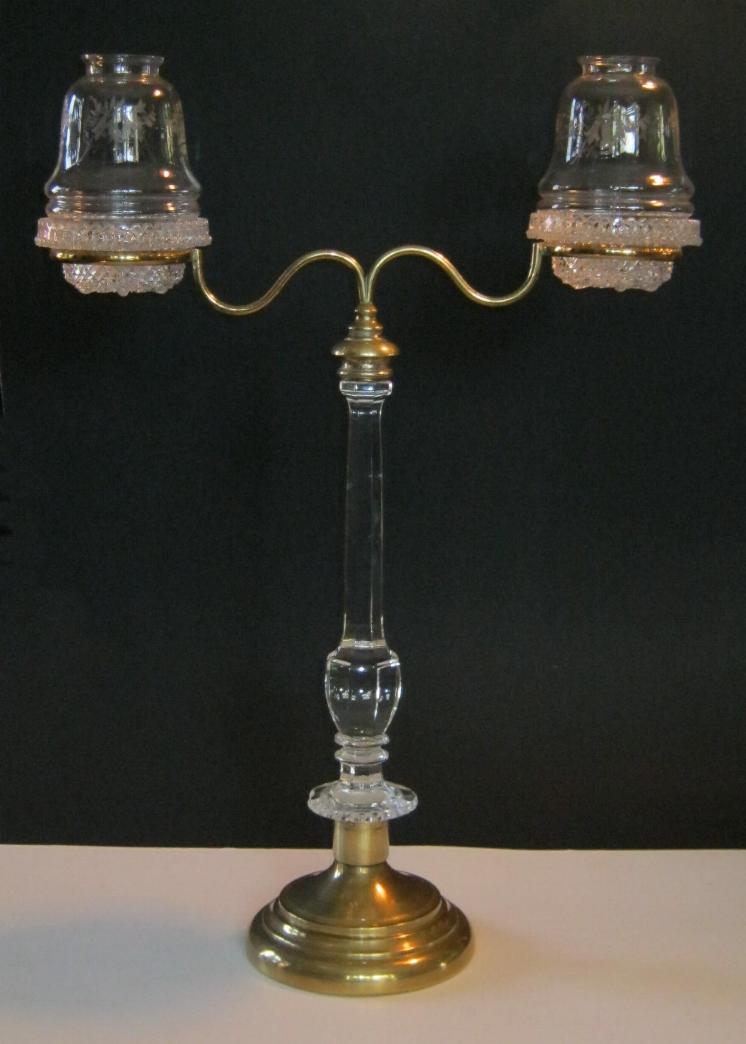 I know that the arms thread off the top. The top has a permanent brass attachment with a threaded rod that sticks out that the arms screw onto. The separation will be at the top of the large domed surface. Be sure to hold the brass and not the crystal when you attempt to unscrew it. The base is a good question on this lamp. I have never seen this type or example of a glass standard with an added brass foot and would like the opportunity to look at it up close. I would be very curious to know how the glass and brass foot are assembled. If they are plastered together, then they would not come apart, but if there are threads, then they would separate.



Posts

: 309


Join date

: 2008-01-31


Age

: 54


Location

: Nevada



Hi cadking,

Thanks for the information. I took a closer look at my base, and a stub on the end of the glass column is plastered into the cylindrical fitting just below the glass column. The rest of the base is spun brass with what looks like a cast brass fitting under the top opening that is threaded inside, and it looks like it would unscrew from the brass cylinder above it. At this point, it is tight, and I'm not going to force it. I don't need to have it apart, but was curious if they were made to do so.

Thank you,
Jno
I now have photos of the base of my standard disassembled. The brass cylinder below the glass column is plastered to the end of the glass: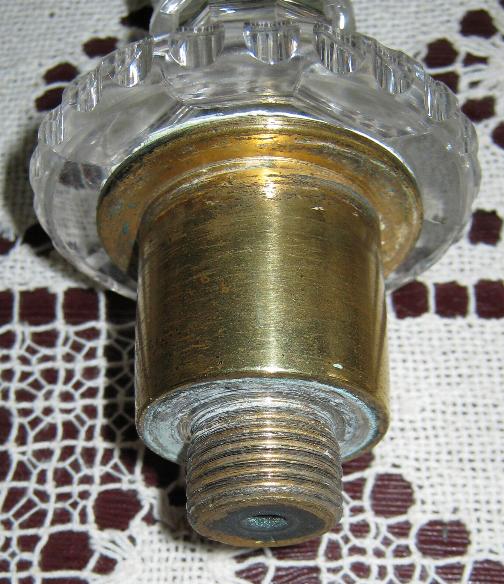 The rough opening in the top of the spun brass base is loosely threaded onto the heavy threads on the bottom of the cylinder: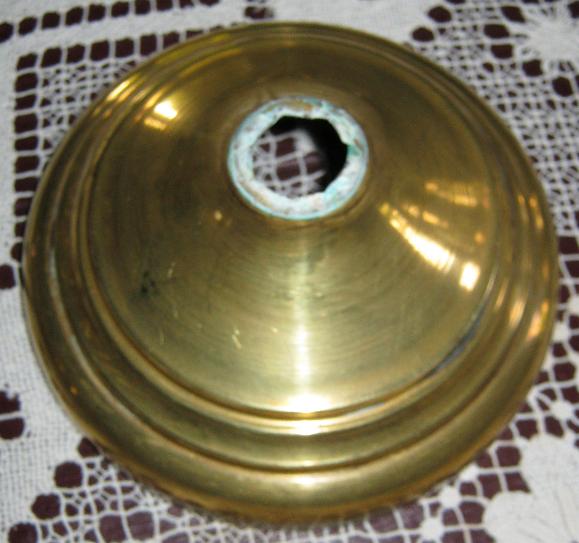 The heavy brass 1-piece washer/nut combination screws onto the cylinder threads and holds the base together: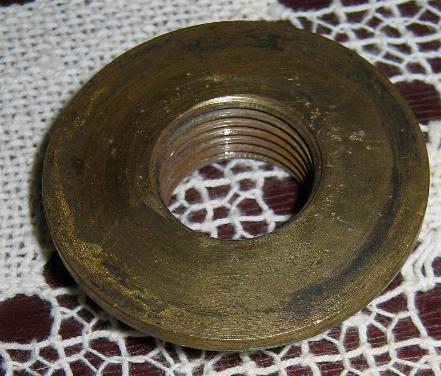 Interestingly, the top side of the washer/nut is MARKED - "TRADE/MARK" "CLARKE'S CRICKLITE" but does not show when in place!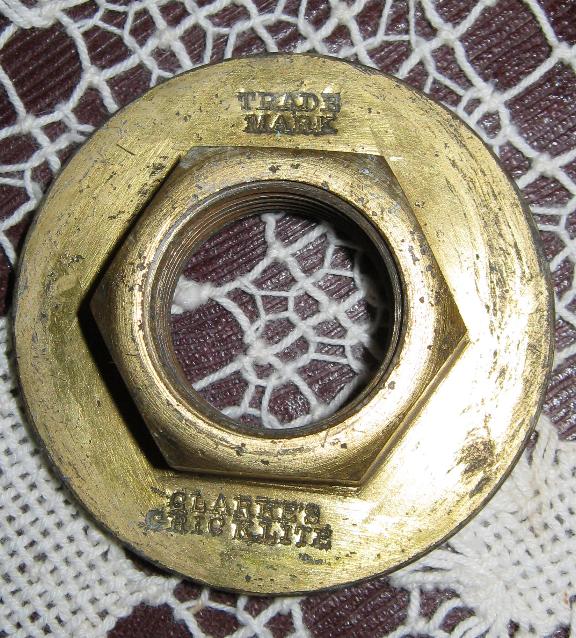 Thanks for looking.
Jno
Last edited by jnopoinsett on Sat Apr 21, 2012 1:17 pm; edited 1 time in total (Reason for editing : error)
PS- I attempted to reassemble the base with the "CRICKLITE" markings facing out, and it didn't work. The washer didn't meet the threads.
Jno


Similar topics
---
Permissions in this forum:
You
cannot
reply to topics in this forum