For those who may not believe in Santa:

I am very pleased to report that the prices of the majority of the fairy lamps listed for sale on our website have significant price reductions!
If you have been considering one of these lamps to add to your collection, now is the time to make your move. At these prices they won't be available for very long.
The owner of many of these lamps is a "snowbird" - choosing to spend his winters in the sunny south instead of shoveling snow in the north. While he is away, he will gladly respond to your questions and reserve your lamp for you. However, he may not be able to ship your lamp until he returns home in April.
(All good things are worth waiting for.)
You will find the link to the "Fairy Lamps for Sale" webpage on our website
www.fairylampclub.com.
So, what are you waiting for.
Mery Christmas and best wishes for the coming New Year.
Jim (a real snowbird in Colorado)
Two new items have been added to the
Fairy Lamps For Sale
webpage at: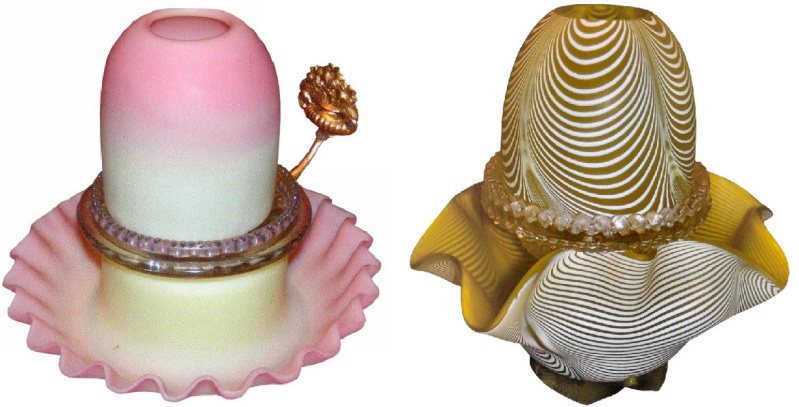 Just a sample of the many fairy lamps for sale
.
At the request of the sellers, I have made additional price reductions for many of the fairy lamps on the
Fairy Lamps for Sale
webpage at:
You are not likely to find some of these choice fairy lamps for sale anywhere else, including eBay. Don't delay, I suspect this will be the final price reductions before they are removed from the sale.
Jim.
I just marked six additional fairy lamps SOLD on the "Fairy Lamps for Sale" webpage. I owner of the remaining lamps has asked me to remove sixteen others as he plans to send them to auction. Normally, I would do that right away. However, I will delay doing that for two days....and two days only, to give you one last chance to add to your collections.

Wednesday morning (July 11th) these sixteen lamps will be removed from the website.


Jim.


As promised, sixteen offerings have been removed from the Fairy Lamps for Sale webpage and are destined to go to auction. The good news, however, is that the seller is preparing more fairy lamps for sale. So, stay tuned, there will be opportunities ahead to grow your collections.

Jim.

---
Permissions in this forum:
You
cannot
reply to topics in this forum