It iis exceptionally difficult to find one of two fairy lamp designs made by Hobbs Brockunier - The "Fire-fly", c.1887 . This fairy lamp came in several colors with a matching base or a clear frosted base. To circumvent Clarke's patented design, the Hobbs lamp cup has a hole in the center and 6 "hobnail-like" feet to raise the cup off the surface, allowing air into the candle chamber. It is a unique design not used by others.
The satin finish on the shade and lamp cup is exceptionally smooth. A distinctive "feel" different from most other satin glass.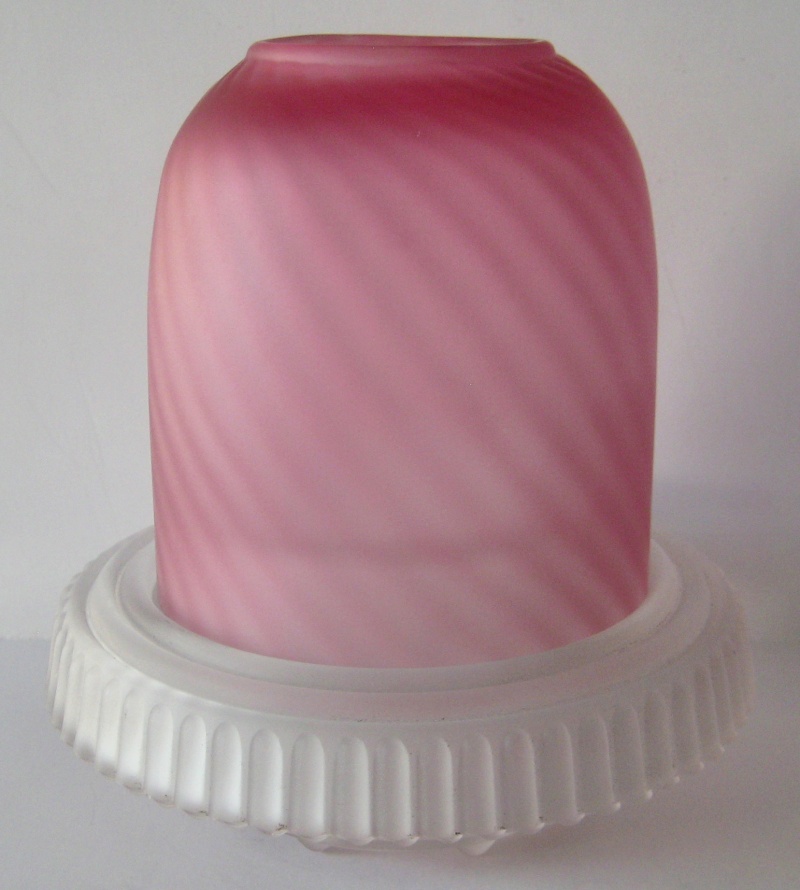 It is interesting to note that in 1888 (one year after Hobbs produced this design) Clarke patented a lamp cup with a hole in the center. However, I have seen no evidence that he actually produced this cup design. I suspect he only wanted to retain control of the US fairy lamp market.
So that is my latest tale and I'm sticking with it.
Jim

---
Permissions in this forum:
You
cannot
reply to topics in this forum