I just wanted to let you know that the February issue in the Fairy Lamp Club newsletter is on its way to a mailbox to near you. Of course, if you are not a Club member....don't hold your breath.

Seriously, if you are not a member of the Fairy Lamp Club and would like to consider joining (details on our website) I would be happy to send you a complimentary copy of the latest issue. This issue is a little different than most in that it only has one in-depth article, "Baccarat Candle Lamps" The article addresses the history of the Baccarat Glass Co. and their line of candle lamps as identified in their 1903-04 catalog.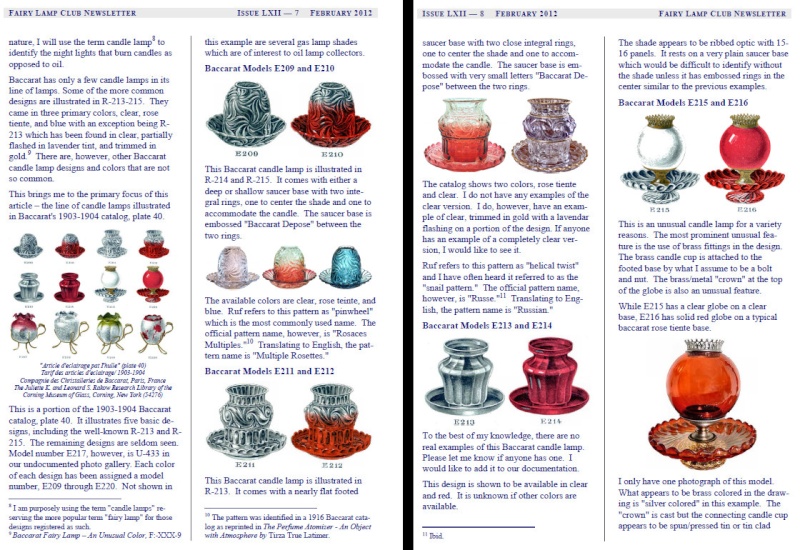 PM me with your address if you would like a complimentary paper copy of the newsletter. Or, if you would like to save me $1.30 in postage, I can e-mail you a PDF of the newsletter. Either way is fine with me.
Jim.

---
Permissions in this forum:
You
cannot
reply to topics in this forum