Important Catalogued Auction of
19th & 20th Century Lighting and Glass
October 19, 2012 at 1:00 p.m. ET
Featuring part one of the exceptional lighting collection of the late Dorothy Gooch of Hopkinsville, KY; the final installment of the lighting collection of Abigail and the late Edward Meyer of Plantsville, CT; the Victorian glass collection of the late Marge Hulsebus of Redlands, CA (Yvonne Lynch agent for the estate; primary catalogue entries and photography provided by agent); the open salt collection of the late Dr. Leonell C. Strong Jr. of Norton, VA; plus others. The auction will begin with lighting consisting of approximately 300 lots of stand, finger, bracket, hanging, and parlor lamps from the mid 19th to early 20th century; followed by Victorian and Art glass, and open salts.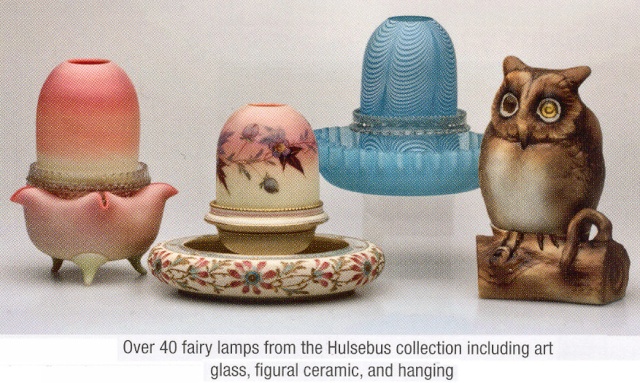 The second half of the distinguished lantern collection of the late Phillip M. Sullivan of South Orleans, MA. Mr. Sullivan was an advanced collector and student of lanterns of all types and amassed a collection of more than 900 pieces. He was a past president of the Rushlight Club and an active member of the International Guild of Lamp Researchers. This auction will include more than 400 lanterns.
October 20, 2012 at 9:30 a.m. ET
Public Previews
October 17, 18, & 19, 10:00 am, to 6:00 p.m. daily
October 20, 8:00 am, until end of auction
Catalogue
The catalogue for this auction will be available at jeffreysevans.com beginning October 10. See our website for absentee and live bidding options, schedule of upcoming auctions and educational events, past auction results, and to sign up for email notification.
Jeffrey S. Evans.
2177 Green Valley Lane - Mt. Crawford, VA 22841
540.434.3939 -
www.jeffreysevans.com
The complete catalog is now available on-line.

The following link is the results of the search for "fairy":


For those living close to the Jeffrey Evans auction house, this is an aution you don't want to miss. For those living in far away places, like Colorado, absentee or on-line bidding may be our only option.

Good luck everyone.

Jim.

---
Permissions in this forum:
You
cannot
reply to topics in this forum