As promised, I have prepared a detailed (very detailed actually) procedures on how to insert an image into the body of a message. However, I must warn you that the procedures will frighten even the most brave of heart. Before you read the procedures, I would like you to try to insert an image just using your intuition. It has never failed me and it will probably serve just as well as my detailed instructions.
So, open a
"Reply"
to this message and click on the
"Host an Image"
button. (See below)

When you are done.......
Send
the message.
If you get stuck or your intuition has failed you, click on the following link for step-by-step-step-by-step-step-by-step instructions.
http://www.fairy-lamp.com/Fairylamp/Temp/Procedures_attach_photo_Fairy_Lamp_Forum.pdf
Good luck,
Jim
Last edited by Admin on Fri Feb 20, 2009 9:28 pm; edited 1 time in total
Admin




Posts

: 738


Join date

: 2008-01-16


Age

: 74


Location

: Pine, Colorado



Hi Jim,
I'm testing my gut instincts.
I am going to try to load a few of my favs.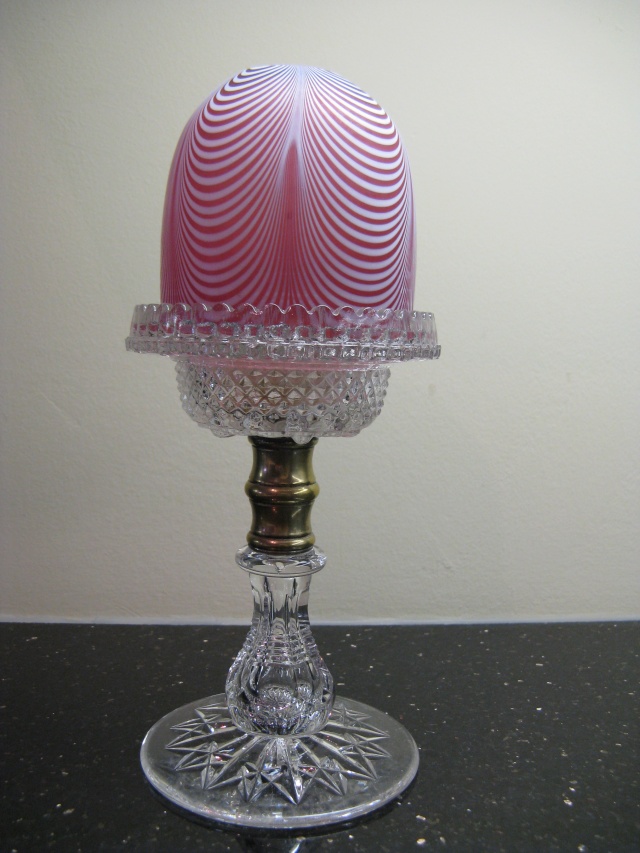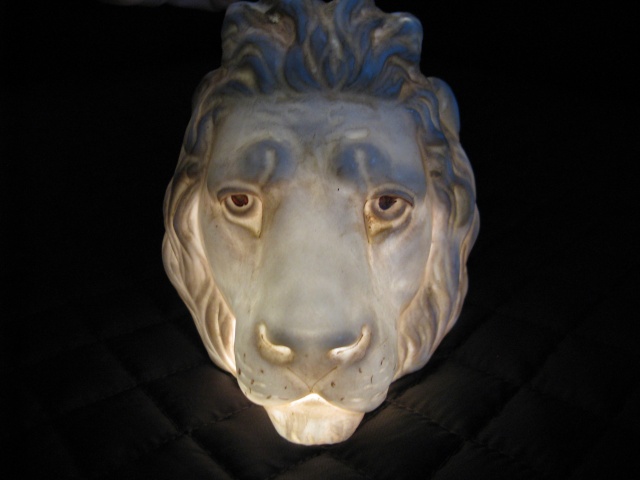 Very good!
You may move to the head of the class.
I have some of the short crystal stands.....I love them! They are great for displaying shades that don't have a matching bottom and gets them up a little higher in the cabinet where you can see. I also like you pink DQ on the pink T&T base. Very nice!
Thanks for posting your images. Next time, it will be even easier.
Jim.
Admin




Posts

: 738


Join date

: 2008-01-16


Age

: 74


Location

: Pine, Colorado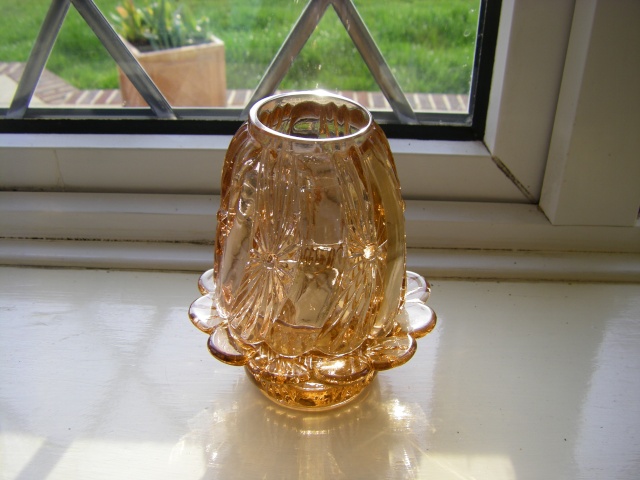 Marked Bayel, which is a town in France, this is a really pretty two part fairy Lamp but I have no idea of it's age. I imagine it is quite modern.
Can anyone help me date it?
Regards



Posts

: 2


Join date

: 2012-04-21



---
Permissions in this forum:
You
cannot
reply to topics in this forum